If someone told you that you could be Pablo Picasso or Donatello's apprentice, would you take them up on it? You've probably heard from every successful person you've ever met, "find a mentor." Now you can by surrounding yourself with greatness. Check out my nonexclusive list of some of the best floral designers we've ever encountered:
1. Gregor Lersch
Gregor Lersch is a German designer known for his plant designs. His work is renowned all over the world, and he is known as the "Master of all Master Florists." Not only has he won national and international awards, but he also has written 30 floral design books and speaks 6 different languages. How's that for being a well rounded designer and teacher?! Whether you're a rookie designer or a veteran, everyone knows Gregor and if you don't, you probably should.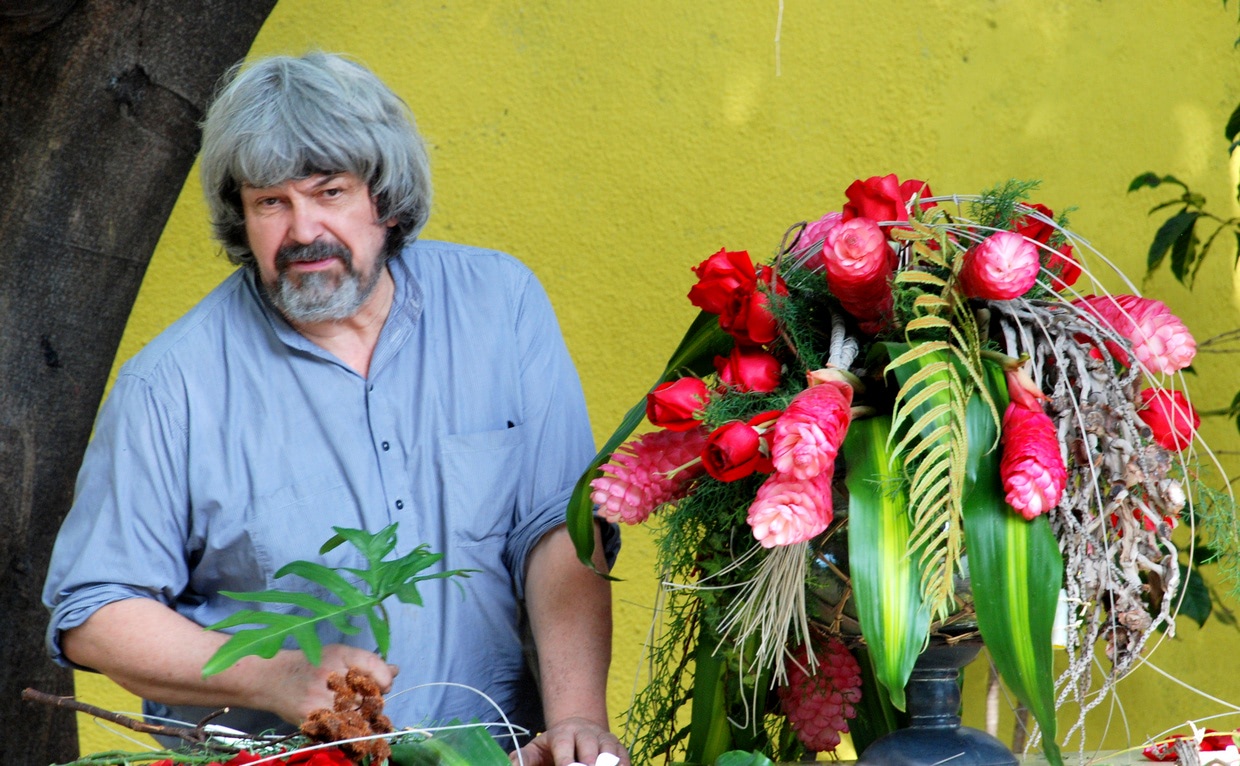 2. Klaus Wagner
Klaus's name usually comes up along with Gregor's. They are fellow designers in Germany. Klaus' work tends to be more outdoorsy with a lot of live nature involved. He also seems to get a lot of media attention during his design showcases. His fresh design style is popular on Pinterest and other major social media pages. Like the Germans in the World Cup, they win!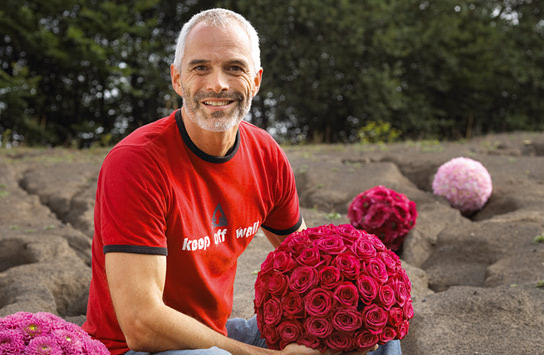 3. Kristin Banta
Kristin Banta is the acclaimed "best designer in LA." She does many celebrity weddings. She worked her way up to become a celebrity florist. She brings creativity and branding to a new level, allowing her to design for some of the deepest pockets in the US…She's been on TV as well: the Wedding Party and the Millionaire Matchmaker (as the wedding planner) on Bravo, My Big Fat Geek Wedding, Syfy, Keep the Party Moving on Style, Cupcake Wars on Food Network, and Home & Family on the Hallmark Channel. When it comes to the floral design food chain, she's at the top.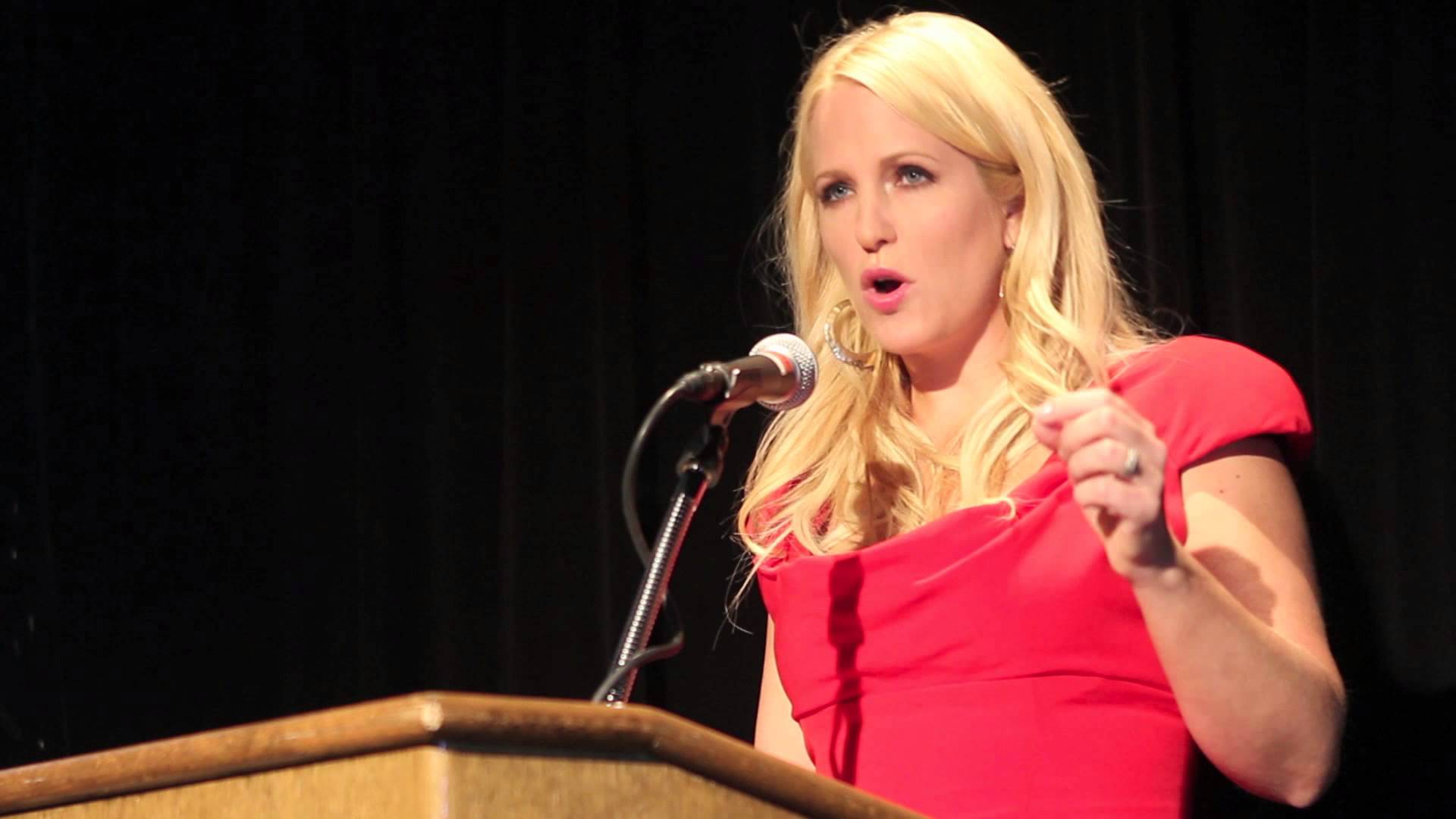 4. Joe Guggia
While what seemed a hidden gem for much of his career, Joe is quickly gained a boat load of national spotlight for his original twist on everyday retail work. He is a passionate designer who is popular for not only his fresh flower designs, but also his artful permanent creations. He's a big influencer on LinkedIn, other major social sites. His online following seems to be growing by the second. That's huge when it comes to brand awareness. Oh ya, and his AIFD Cert gives him the design street cred he needs to stand out from his competitors.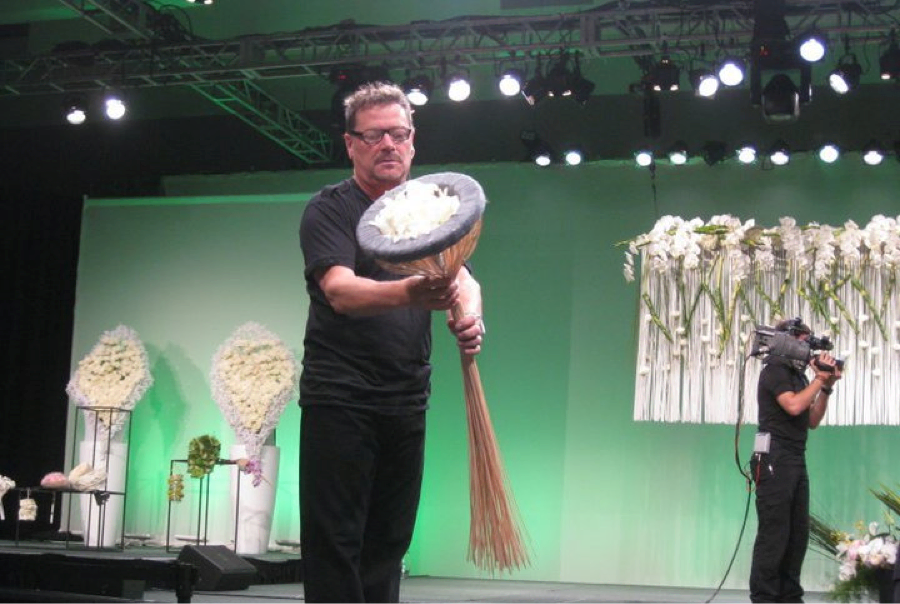 5. Andrew Parravano
Andrew has been a specialty wedding designer for years and just recently opened up a shop in the midwest. While the retail side of his business is still young, his company, Andrew's Garden has taken off because of his impressive original designs and niche open bucket European studio space. He is one of the first suburban designers to introduce this "open concept floral design studio." It seems that more designers need to follow in his footsteps… Not to mention that his floral swagger bleeds out of his designs. Not too shabby of a photographer / photo editor either! Technology rules, right Andrew?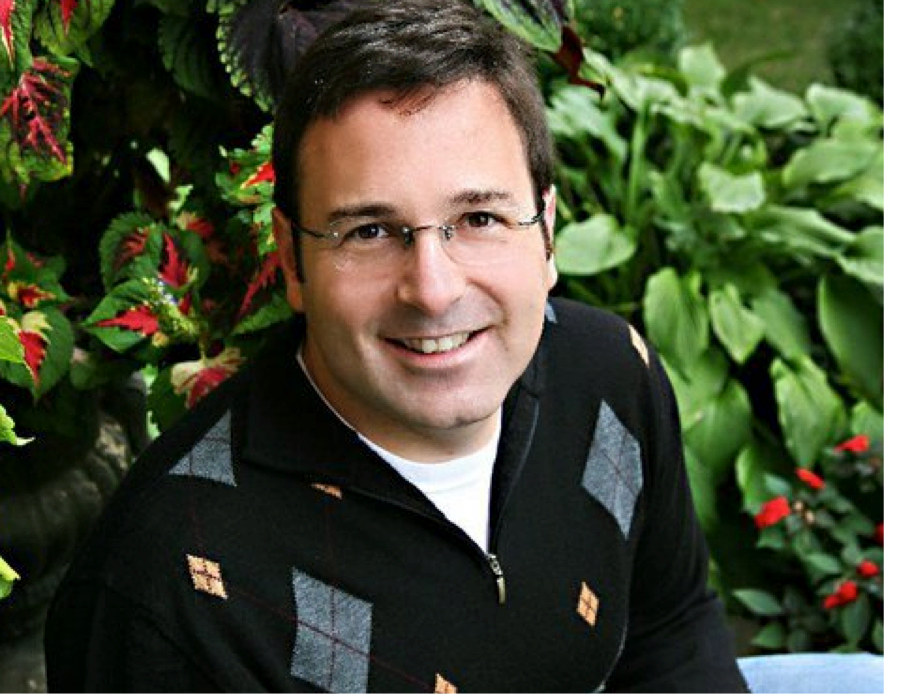 6. Banchet Jaigla
Inspired by her childhood in Thailand and the bright lights of NY, Banchet created a visual vocabulary unmatched within the floral industry. Trust me, the big apple is not the easiest place in the world to become a known florist. She re-defined the word design in 2008 when her work started blowing up. Her shops started popping up all over town and they were different – people noticed. Variations of orchids and fans of baby's breath are her design styles' primary stock and trade. Her feel good success story and entrepreneurial spirt solidified her place on this list.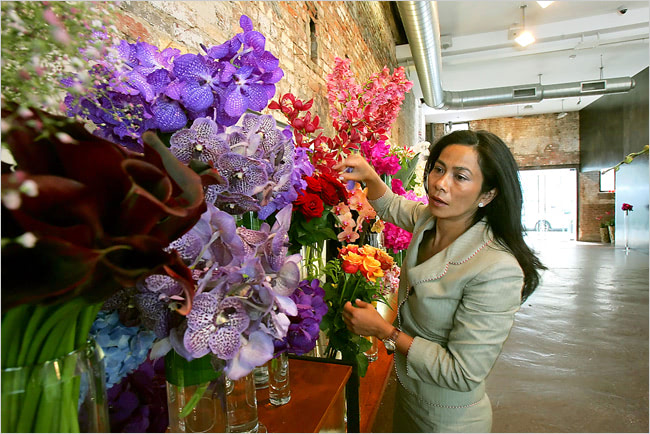 7. Preston Bailey
Author and designer extraordinaire, Preston sets the bar pretty high among celebrity designers. His book, Dear Preston: Doing Business With Our Hearts, A Practical and Friendly Guide to Running Your Own Creative Service Business, destroyed Amazon book sales. Speaking from a psychological standpoint, this guy knows how to break down his readers and his customers to get the best out of them. His Fundamentals of Floral Design college course for credit runs for $1,695 per class! Keep in mind that this just an online course! Preston Bailey, a true force to be reckon' with in the floral and design industry.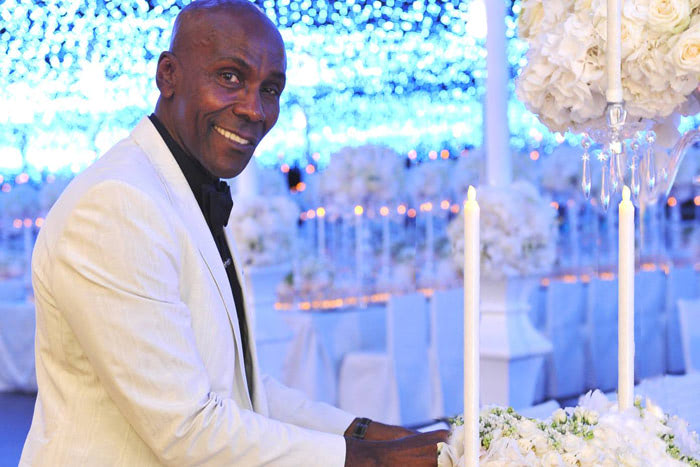 8. Blake and Laura Bachman
"Siblings with similar tastes and the same middle name," they expanded their design brands to both sides of the nation in NY and LA. Aside from your traditional event design, they've taken alternative route by incorporating philanthropy within their work. I hope you're wondering how this is even possible because I wondered the same thing. Just so happens that they've mastered the method of matching passions and interests and communicating it with their intended audience. Their world travels have most likely influenced this holistic approach to their success. Whatever they did worked though. Enough to make it to the big leagues…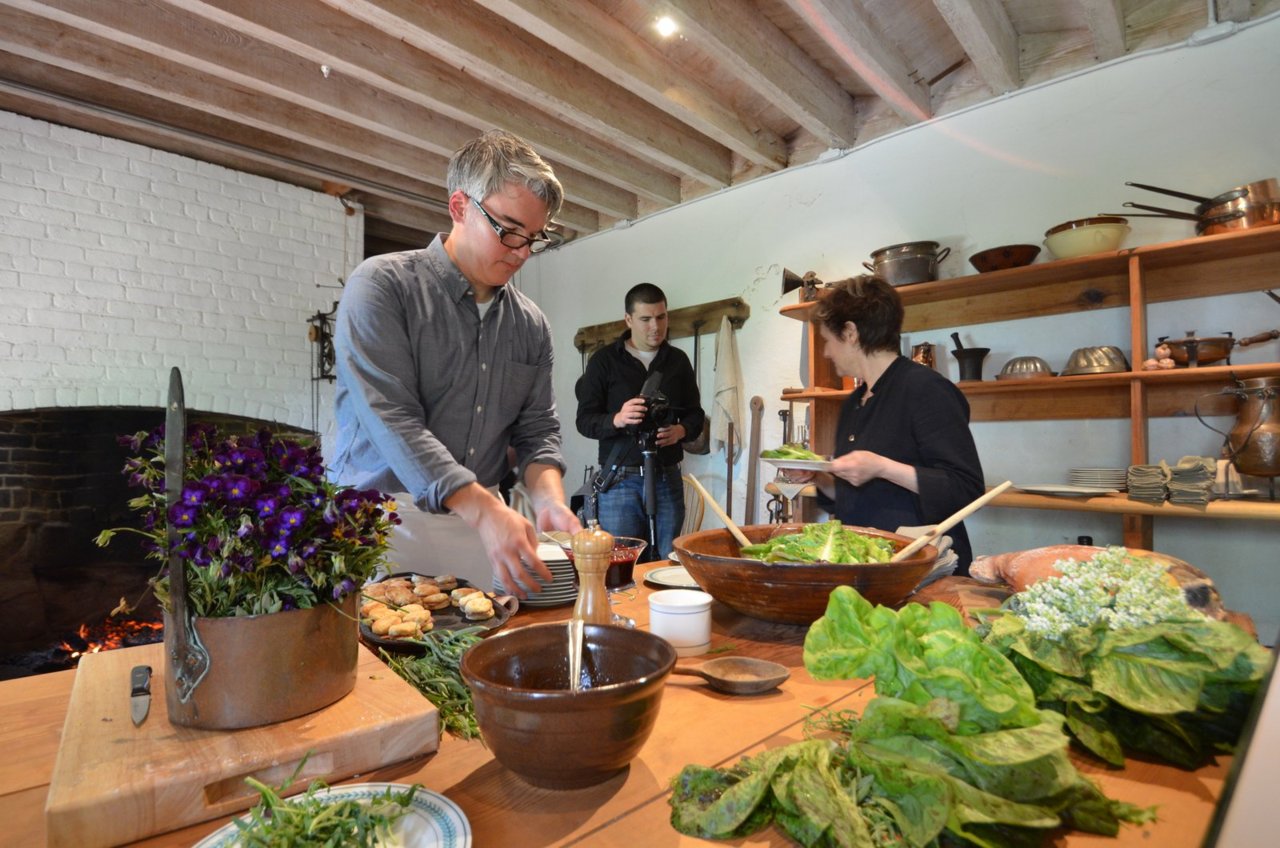 9. Neil Strain
One of England's finest designers, interestingly enough, he coined the word Exquisivity. His smooth personality and ultra-modern design styles have been captured on many floral blogs. He is best known for his couture and scented design work which is becoming more and more popular from the florist we meet on a day-to-day basis. His studios house modern furniture within that same open concept I mentioned. He's also big on design alliterations: "wonderful weddings, corporate cool, extraordinary events, gorgeous gardens, couture candles."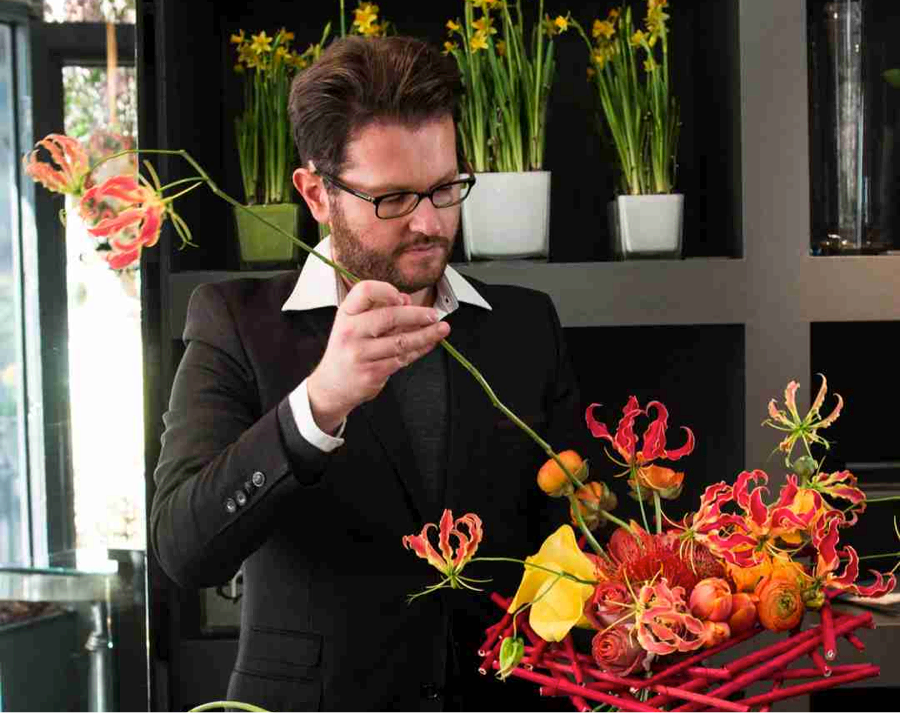 10. Martin Reinicke
This Danish designer and flower decorator is a master of botanical design and floral accessories. His Blomsterskuret (meaning "flower shed" in Danish) attracts tourists from all over the world to purchase his hand formed planters, constructed from earthenware clay. Various sizes come in brown, black, slate grey, green glaze, and sand white, ranging from $20-60. You now know that Copenhagen is home to some of the most exotic flower shops in the world…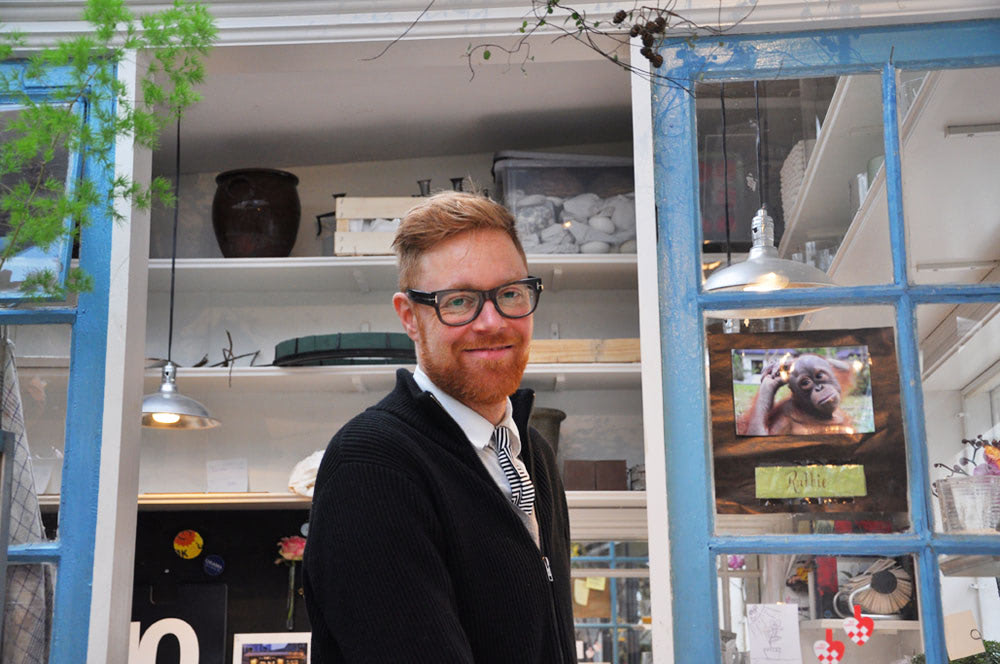 11. Eddie Zaratsian
You can call him a floral visionary, floral artisan, or anything to put him at the top of our list. (technically at the bottom) But really, he is a design power house. All of his customers use him from the start of a wedding, all the way to the end, truly a complete designer. His A-list portfolio includes Chanel, Neiman Marcus, Kate Spade, Jo Malone (on Eddie's right), Valentino, and the launch party for OWN: Oprah Winfrey Network. You probably assume that other celebrities told him not to mention their names… He was also one of the top five international florist by the Financial Times. See their list here. He told me that "customer service is key, regardless of what industry you're in. Live life to serve others and you will prosper." You should learn more about this interesting designer on his blog.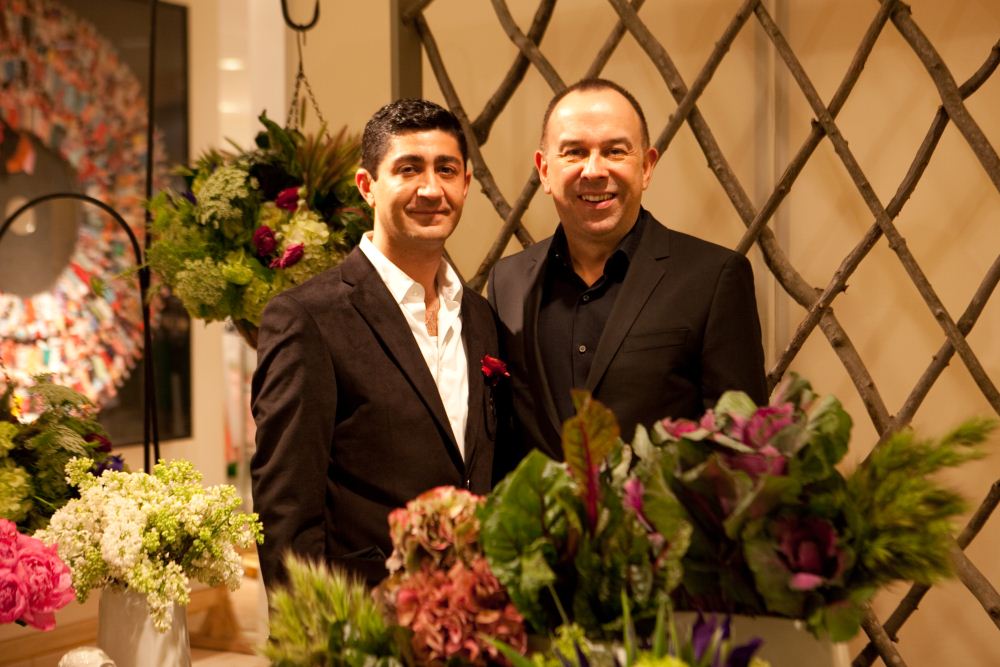 Conclusion
There's a multitude of talent out there that you can learn from to take your designing talents to the next level. Use others' work as inspiration to create truly original pieces of art that build your own personal brand and business.
Who are some top designers I forgot to mention?